From Our Hens to Your Home

Find a store near you.
A Family Farm Built on Fresh Eggs
Every egg represents our commitment to quality and community.
Located in Flandreau, South Dakota, Dakota Layers is a family-owned and operated egg farm with a passion for freshness. We uphold our values of responsibility and excellence by prioritizing the well-being of our hens and the superior quality of our eggs.
About Us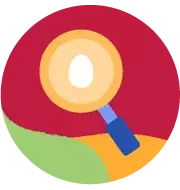 Eggs Can Support Your Weight
It's possible to stand on a dozen eggs without breaking them. The principle behind this is distributing your weight evenly across the eggs' arched shapes to disperse the pressure.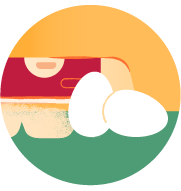 Eggs Come in All Colors of the Rainbow
Egg yolks can vary in color, ranging from pale yellow to deep orange, depending on the diet of the chicken. Chickens that are fed a diet rich in yellow and orange pigments, such as marigold petals or corn, produce eggs with vibrant yolks.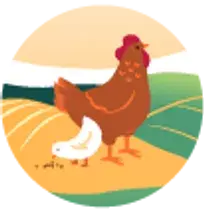 You Wouldn't Believe It
The largest chicken egg ever recorded weighed a whopping 454 grams (16 ounces) and measured 31 centimeters (12.2 inches) in circumference. It was laid by a Black Minorca chicken in 1956.
Explore Farm-Fresh
Explore Dakota Layers' products and find the right eggs for your family. No matter which carton you choose, you'll be bringing home delicious eggs laid by happy hens. 
Our Eggs

Holiday
Seasonal Deviled Eggs - 3 Ways
Deviled eggs are so good we can't stop after just one egg… or just one flavor. That's why we love this seasonal deviled egg dish! Highlighting three holiday flavors-including cranberry-this deviled egg board has something for everyone to savor.
Get the Recipe

»